Pregnancy Chiropractic in Preston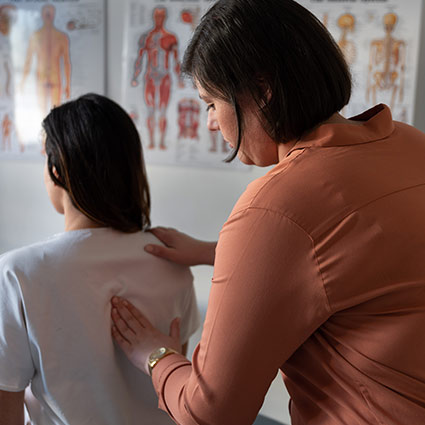 Although pregnancy is an exciting time, it also often comes with discomfort and even pain as you carry extra weight and your centre of gravity shifts. Not only that, but your body goes through so many changes in such a short amount of time that it can cause stress to accumulate in your spine and nervous system.
Chiropractic care is often an excellent option to reduce pain and discomfort by restoring optimal spinal alignment and motion of the joints, which reduces nervous system interference and irritation. The result is that many people experience less pain, greater comfort and more ease of movement.
Our Approach
Our Northside Chiropractic chiropractor, Dr Lenče, is experienced in helping our pregnant patients get relief. As a mom herself, she knows first-hand what our expecting moms are going through, and she's committed to helping you have the best pregnancy and birth process possible. In fact, studies have proven that women who receive regular chiropractic care during pregnancy have shorter labour and delivery times with fewer medical interventions.
We offer a variety of gentle adjusting techniques that Dr Lenče will tailor to your specific situation. The frequency of your visits will also be based on exactly what your body needs—we don't offer a "cookie-cutter" approach to care here.
Postpartum Care
Chiropractic can also help you recover after giving birth. The birth process itself can affect your spine's alignment, and your new activities such as holding and feeding your baby can strain your neck and muscles of your upper back. We love to check out new moms to help restore optimal spinal function so you can feel your best and focus your attention on your new family member.
Can I Talk To The Chiropractor?
If you're unsure if chiropractic is right for you, please call (03) 9086 8970 and talk to one of our chiropractors to discuss your condition and any questions you may have.

Pregnancy Chiropractic Preston, Thornbury, Reservoir, Brunswick, Coburg VIC | (03) 9086 8970