Neck Pain Treatment in Preston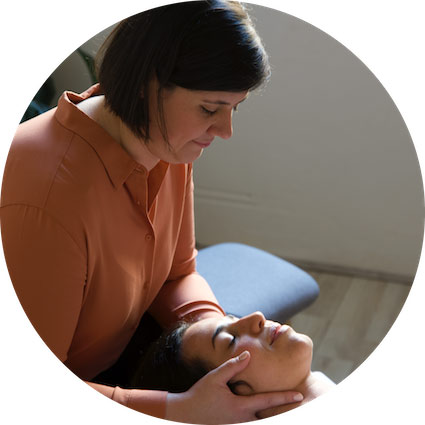 $59 Initial Consultation Offer
Any pain felt in the head, shoulders, or along the cervical spine can be referred to as neck pain. The condition is caused by a number of factors that are either physical, behavioural or psychological. The pain can range in severity throughout time and some causes will relate to past traumas. Without the correct treatment, it can significantly affect your everyday life.
So if you've been struggling recently and you're in need of neck pain treatment, contact us today to book an initial consultation or to find out more information about the services we provide here at Northside Chiropractic.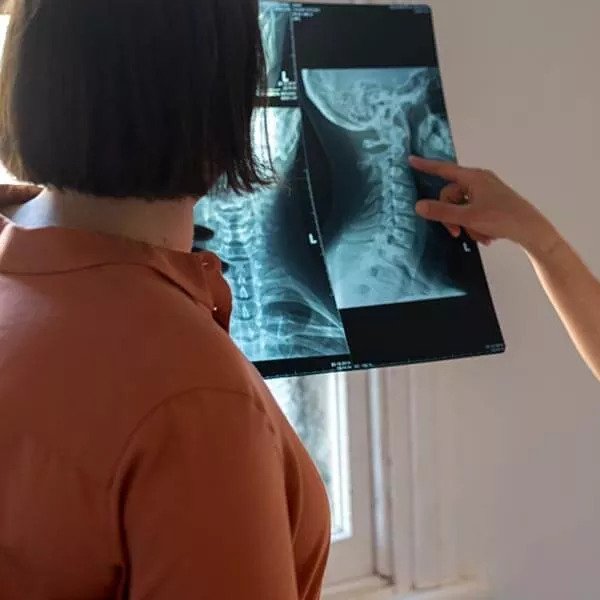 Pain in the neck can often prevent us from carrying out simple daily tasks. Preston locals can contact us today ,to find out how we can rid you of that pain and get you back to feeling your normal self.
What Causes Neck Pain?
The causes of neck pain can arise from a variety of factors ranging from poor posture to spinal disc injuries. No pain in the neck is the same, and so it is characterised based on the following origins:
Neck Joints and Muscle
The spine's ability to move in multiple directions is dependent on the health of the bones and joints. You'll find discs, facet joints and other articulating joints throughout the spine and the body as a whole. These joints, as with any joints in our bodies, can become irritated and inflamed and result in a limited range of motion and painful head and neck movements.
Neck stiffness can lead to further complications if left untreated. The muscles in the neck are complex and carry out many functions. When interrupted, the neck muscles can weaken and spasm, causing neck muscle pain.
Whiplash
Whiplash is classed as a neck injury due to forceful, rapid back-and-forth movement of the neck that has resulted from an accident (motor vehicle accident, sports injury, or fall). The muscles in the neck region may strain and lead to sharp pain when making any sudden movements. Other symptoms include tenderness, headache, tingling, fatigue, tenderness and loss of range of motion.
Neck Nerve Pain
Nerve pain as a result of nerve compression can be caused by a slipped disc (when your cervical disc slips out of position and presses on spinal nerves), having high blood pressure and many other conditions. Viruses or infections that affect our nervous system can also cause nerve pain in your neck.
Neck Arthritis
Otherwise known as cervical spondylosis or osteoarthritis, it is a condition that can affect the joints in the neck, causing chronic pain that can be resolved with chiropractic treatment. The pain is classed as chronic when it has lasted for longer than 3 months.
Pain following surgery
Up to 25% of neck and back surgeries can result in postoperative pain that is persistent and can be troublesome. A carefully constructed treatment plan from a chiropractor can help alleviate this type of pain.
What Neck Pain Treatments Are Available?
Pain in the neck can often be treated using conservative methods such as medication (anti-inflammatory, muscle relaxants, and painkillers) and plenty of rest. However, if these methods aren't working, you should seek treatment from a specialist. People have found chiropractic techniques especially helpful in alleviating back and neck pain.
Our allied health professionals will provide you with bespoke treatment plans, which will include a series of strengthening exercises designed to alleviate pain, stress and stiffness.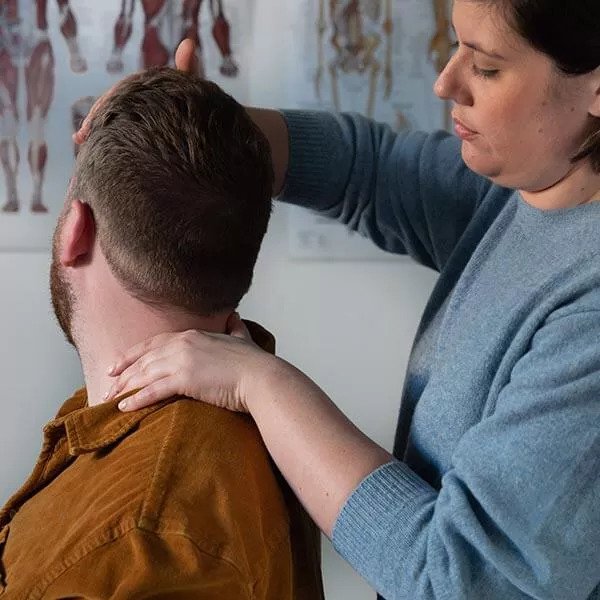 Our specialists will give you a thorough physical examination to determine the root cause of your pain.
Chiropractic Remedies for Neck Pain
Chiropractic treatment can help reduce pain and improve mobility using a combination of techniques such as spinal manipulation, manual therapy, and the others listed below:
Spinal adjustments: using a gentle thrusting technique, we will be able to restore joint movement and release muscle tension.
Soft tissue therapy: using special instruments can help us pinpoint the location of your pain and relax the tense muscles.
Joint mobilisation: we provide a comprehensive physiotherapy exercise regime to target your pain.
Exercise and strengthening rehab: by using a combination of chiropractic techniques and exercises, we can help find the root of your chronic pain and give you a long-lasting solution.
Following your physical assessment with one of our team, they will suggest the techniques best suited to you, if certain trigger points are identified. The treatments offered can not only alleviate pain in your neck but also help with many other common conditions.
Why Choose Northside Chiropractic as your Neck Pain Chiropractor
If you are tired of suffering from constant pain in your neck, then you can rely on the Northside Chiropractic team. Both our specialists are five-year-university trained and follow a patient-centred, multimodal approach when treating patients. If you or a loved one are suffering from persistent pain in your neck, then be sure to contact us at your soonest convenience to see how we can help.
Meet Our Chiropractor
Below you can find out some more information about our 5-year university-trained, specialist chiropractor:
Dr Lenče Veljanoska
Lenče is a northern suburbs native and completed her Chiropractic degree at RMIT University. It was there that she founded the RMIT Student Neurology Club and was the vice-president of the RMIT Chiropractic Students Association for 2 years running.
Northside Chiropractic is Lenče's passion as it provides her with the opportunity to give back to the community that gave her so much growing up. Above all, she wants to help people of all ages reach their full potential through chiropractic care.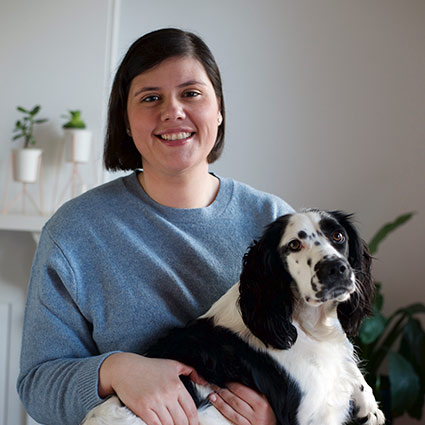 How to Book An Appointment
We are conveniently located at 307 High Street, Preston 2 minutes away from Preston Station.
Phone: (03) 9086 8970
Email: info@northsidechiropactic.com.au
Office Hours
Tuesday
8:00 am – 7:00 pm
Wednesday
8:00 am – 7:00 pm
Thursday
8:00 am – 7:00 pm
Saturday
8:00 am – 12:00 pm
FAQs
Some of the most frequently asked questions regarding neck pain treatment are answered below.
Pain in the neck can occur in anyone, regardless of age. It can occur through forced trauma such as an accident, nerve damage as a result of an infection or misplacement of a spinal disc, and psychological causes.
Neck pain can be cured depending on the origin of the pain. Our team will devise the most appropriate treatment plans for you to ensure we tackle the root of the cause. Neck pain can be managed well with treatment and recommended exercises.
Do stress and anxiety cause pain in your neck?
When stressed or anxious, our body tends to tense and cause a stiff neck. If sustained for prolonged periods, the neck can become painful.
How can I permanently relieve neck pain?
Depending on the origin of your pain, a permanent solution may be as easy as reducing stress and carrying out regular exercises. For more severe cases, surgery may be required.

Neck Pain Treatment Preston, Thornbury, Reservoir, Brunswick, Coburg VIC | (03) 9086 8970