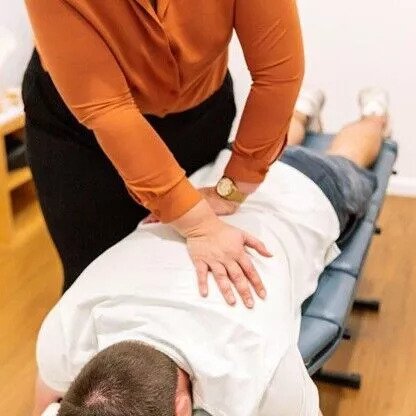 Chiropractic and physiotherapy align in many ways, but there are some key differences separating the two forms of healthcare. Understanding these distinctions is key to deciding which practitioner is right for you and your family. Both chiros and physios can work wonders for ongoing pain, injuries and physical condition- but which one is best suited for your condition? Read on as we explore these two forms of allied health therapy.
This blog is a beginner's guide to chiropractic and physiotherapy, outlining the fundamental approaches, treatments, and benefits.
Physio vs Chiro: The Basics
Before we explore the intricate distinctions between physio and chiro, let's take a look at the basic similarities and differences. Firstly, both physios and chiros are allied health professionals in Australia. Both require registration with the Australian Health Practitioner Regulation Agency (AHPRA) to practice, and they assess, diagnose, and treat a range of common conditions.
Physios and chiros are both university-educated practitioners; physios must attend a minimum of four years of university, while chiropractors complete tertiary study for at least five. An appointment at the physio or chiro usually involves visiting a private healthcare practice. Physiotherapists often work in hospital settings as they play a role in rehabilitation medicine. Chiros, however, tend not to have hospital roles and are more likely to be found in a wellness or holistic health practice. Both forms of treatment are suitable for patients of all ages, and they utilise non-invasive therapies.
Now that we've established the basics, let's explore what sets these professions apart.
Differences in Approach
Whether an appointment with a physio or a chiro is suitable for you comes down to the type of approach that best suits you and your body. The two professions handle injuries in unique ways- chiropractors take a more holistic approach to the body as a whole, while physios tend to focus on a specific injury or problem area.
Chiropractic care makes use of the intricacies of your musculoskeletal and nervous systems to help your body heal itself. Meanwhile, physiotherapy is more focused on rehabilitating your injuries back into working condition. A chiropractor's role is to analyse how your body functions altogether, seeking to find natural ways to treat a patient through adjustment of the body. Physios often use stretches, exercises, and focused techniques to improve strength and mobility in patients.
What to Expect During Treatment
There are noticeable similarities and differences between treatments utilised by physios and chiros. Both focus on non-surgical and non-invasive options, using hands-on therapy to treat different conditions and injuries. There are certain contrasts in the sort of treatments you would receive, though. Examples of what physiotherapy might include are:
Focus on movement patterns of shoulders, hips, wrists, and ankles
Massage therapy
Improving muscle weakness due to injury, surgery, or repetitive strain
Specific, targeted exercises for rehabilitation
Emphasis on restoring movement to particular areas
Chiropractic care, although similar, is far more focused on the spine and greater structures of the body. Adjustment and manipulation of the body are used to work on the joints, nerves, and muscles to allow your body to heal itself and set you up for a long life of decreased pain and degeneration. Some examples of what a session with a chiro might include are:
Focus on the mobility and functionality of the spine
Examination of neurological tissues and the overall nervous system
Full-body assessment
Hands-on manipulation and adjustment
Analysis of how injuries/ongoing issues may be related to the spine, or musculoskeletal and nervous systems
Stretching and strengthening exercises
Focus Areas and Conditions
There's plenty of overlap between the purpose of chiropractic and physiotherapy. The ultimate aim of both practitioners is to reduce your pain and enhance your mobility. But there are some critical distinctions in the focus area of each health professional- and that is because they have different training, approaches, and philosophies.
A chiropractor is best suited to help you manage back and spinal injuries. They can limit and prevent issues related to the musculoskeletal system. A chiro's primary specialty is to help patients gain functioning and healthy mobility to the spine and strengthen the broader structures of the body.
However, a physiotherapist works to improve the movement and function of your joints and muscles. By providing tailored exercises, they can help patients improve their strength and flexibility, restoring motion and easing pain. Physios are often utilised for people suffering from sports-related accidents or injuries, helping get patients back on their feet and in working condition as soon as possible.
The Benefits of Chiropractic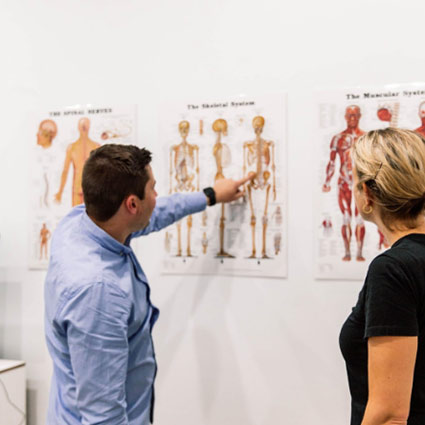 The human body is a finely constructed and highly interconnected organism, and chiropractic treatments use this to their advantage. The central nervous system (CNS) relates closely to musculoskeletal conditions, and treatment that focuses on both can show great results. Chiropractic care works across the spine and entire body, treating particular pain and injuries whilst promoting overall healthier physical wellbeing.
Chiropractic adjustments get joints moving, which builds a healthier spine and decreases degeneration over time. Chiros help your body to heal itself, all while easing inflammation, improving joint mobility, and restoring free movement throughout your body.
Beyond injury treatment, many patients visit the chiropractor for general health and wellbeing. This is because chiropractic offers benefits beyond pain reduction. Regular visits to the chiro can promote your body's natural alignment and optimal functioning; this may provide a range of benefits like more energy, less pain, reduced inflammation, enhanced mood and more.
Book Your Chiropractic Appointment Today
We hope this article has helped you understand key similarities and differences between physios and chiros. No matter what condition or injury you need to be treated for, it's important to trust that you're going to the right person. The difference between chiropractic and physiotherapy may seem confusing or complicated, but all it takes is a call and consultation to find the perfect treatment plan for you.
If you're interested in enquiring about chiropractic care, the team at Northside Chiropractic is ready to discuss what treatments we may be able to offer you. Call us today to book an appointment – your body will thank you for it!