Chiropractic Care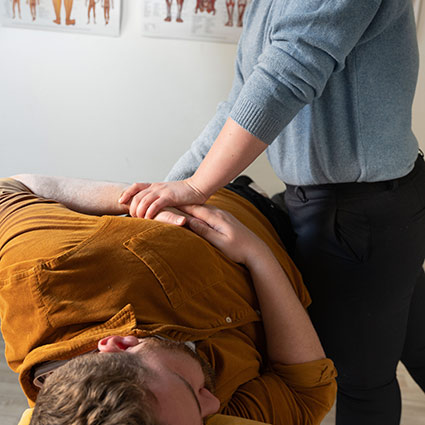 Your brain is the master controller of everything that takes place within your body, right down to the cells. It does this by sending messages to the body by way of the nervous system, which includes the spinal cord and all the nerves.
Daily stressors in the form of thoughts, toxins or traumas (emotional, chemical or physical stress) can cause the nervous system to be overloaded, irritated and/or inflamed. This overload may result in subluxations (spinal dysfunctions such as misalignment or restriction of the joints) that create symptoms such as pain, weakness, pins and needles, and radiculopathy.
Left unaddressed, these symptoms can compound over time, creating long-term issues with pain or mobility. Chiropractic care focuses on locating these areas of subluxation and correcting them through precise, gentle chiropractic adjustments.
Our Approach
At Northside Chiropractic, we offer patient-centred care that is tailored to your specific needs and goals. Our experienced chiropractor, Dr Lenče, uses a variety of adjusting techniques to ensure that your adjustment will be comfortable and as effective as possible for your situation. Our techniques include:
ABC Manual Technique
Activator Methods®
ArthroStim®
Drop Piece Technique
Hyperice Muscle Therapy
Manual Adjustments
Pelvic Blocking Technique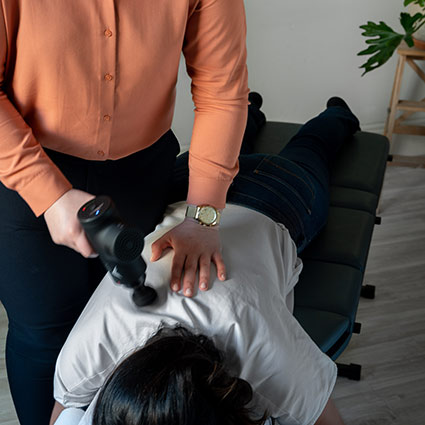 Who We Help
Patients seek our services for a variety of neuromusculoskeletal conditions. In addition to specific conditions, Dr Lenče works with athletes to help optimise performance and minimise injury risk. Some of the common conditions that bring people to our door are:
Helping Those from All Walks of Life
Our goal is to provide patients of all ages and from all walks of life the individualised care they need to create their best life for the long term. Whether you've been injured playing sports or in a car accident, or your situation stems from micro traumas like sitting for long periods of time, repetitive use or poor posture, correcting the subluxations is the first step to restoring optimal function of your spine and nervous system.
Can I Talk To The Chiropractor?
If you're unsure if chiropractic is right for you, please call (03) 9086 8970 and talk to one of our chiropractors to discuss your condition and any questions you may have.

Chiropractic Care | (03) 9086 8970